Out in cyberspace, nobody really cares that the Warriors staged their most electric win of the year, replete with a 39-point second quarter in which they shot 64 percent and did just about everything right defensively.
Nope, no big deal. But Lance Stephenson slapping himself in the face, feigning a flop and drawing a foul on Harrison Barnes? Now that's the stuff that is destined to go viral as part of the growing Stephenson legend, something that will be long remembered on YouTube and Vevo long after this result is forgotten, alongside the quirky forward blowing in LeBron James' ear during last year's playoffs.
Here is Saturday night's Stephenson special, captured on video: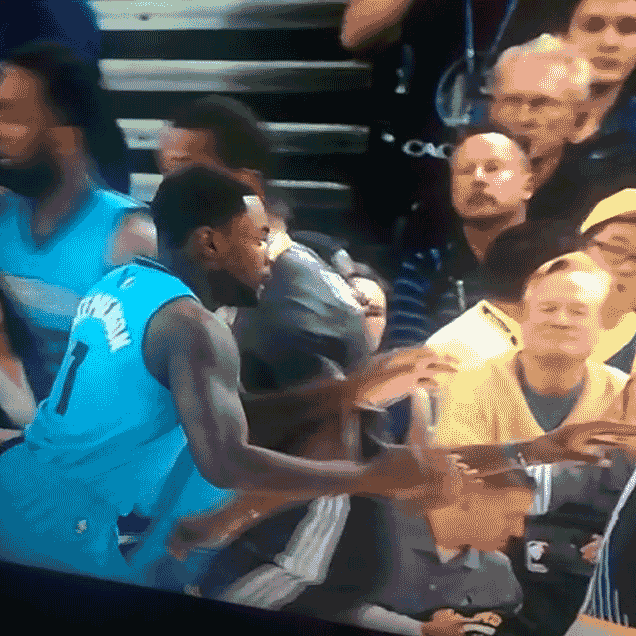 Have to admit, it was a pretty clever and funny maneuver by Stephenson, particularly since it worked, and it may have been the most creative thing the Charlotte Hornets did all night in a game where they were fairly well steamrolled by the Warriors after the first quarter. The league office might have something to say about it, however, once they review the film that was all over the Internet long before the game was over.